Floors That Can Handle Moisture
There are a number of great flooring options for areas of homes that are prone to high moisture or humidity, such as basements, bathrooms, kitchens or entryways. There are also some floors that would not be good choices. Read on to learn what flooring to consider and avoid in your home's dampest spots.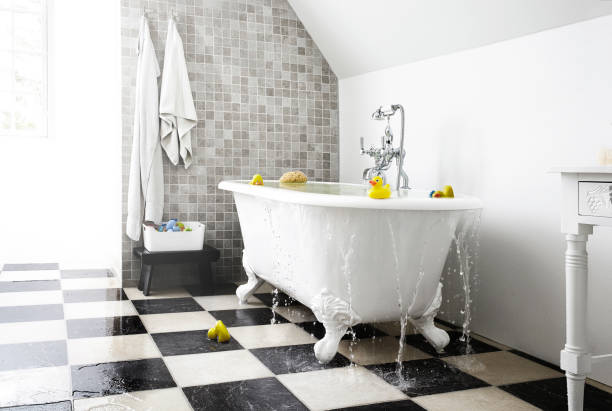 Tile is the best flooring for Damp Areas
It's indisputable that tile offer the best resistance to any dampness or water infiltration in homes. Tile floors are nearly 100% waterproof, provided they are sealed and properly grouted, so no water can seep between tiles. Another perk to tile floors- they are durable- easy to clean and take a lot of wear and tear without looking worn- making them a great choice for high traffic areas.
Sheet Vinyl is an excellent choice for Damp Areas
Sheet vinyl, manufactured in large rolls to cover rooms with few to no seams, is another great choice for wet areas. Available as "floating" or glue-down, sheet vinyl provides a water-proof surface for floors. As long as your vinyl isn't damaged, and any seams are properly sealed, it is impregnable to wetness and spills. Although not as durable as tile, sheet vinyl is easy to keep clean and requires little special care.
Vinyl tile is great floor for Damp Areas
Both Luxury Vinyl and regular Vinyl tiles are great choices for damp areas, as they are made entirely from synthetic materials and do not absorb water or rot. The only weak spots in a vinyl floor are the seams. Imperfect installation can leave slight gaps where water can seep between tiles to the subfloor and cause problems.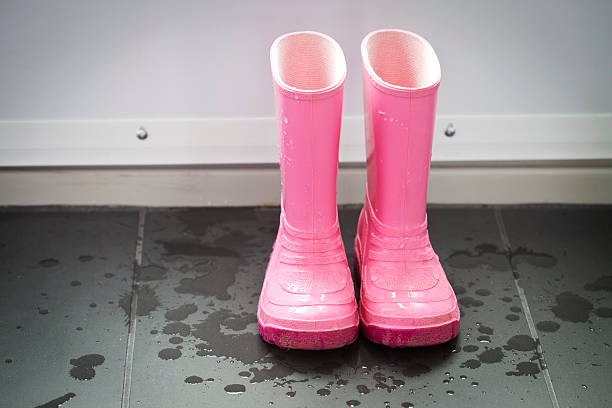 Sealed Concrete is good for damp areas
Concrete floors, with the ability to be colored and textured, are a newer household flooring option. Properly sealed, they will resist absorbing moisture, making them a great choice for damp areas. Too heavy for some areas of homes, consider concrete flooring in basements.
Not Advisable for Damp Areas
The following floors are not advisable for use in damp areas of homes:
Solid Hardwood. Changes in humidity can cause hardwoods to swell and buckle, eventually ruining your floors.
Carpet. Although new carpeting is made nearly 100% from synthetic fibers, it still absorbs and retains moisture and takes a long time to dry. Older carpets containing wool and other natural fibers can actually harbor mildew and mold. If carpeting is necessary in a damp area, be sure to use an appropriate subfloor designed to manage possible water infiltration.
When you are ready to discuss your design needs, reach out to the friendly professionals at Carpets by Direct. They can go over the options for your space, damp or otherwise, and help you make the best choice.